colour blocks clearly presentated double-looped or plano
Printed by Drexel with your logo.
For the clear presentation of colour blocks – attached either double-looped or plano, just as you require.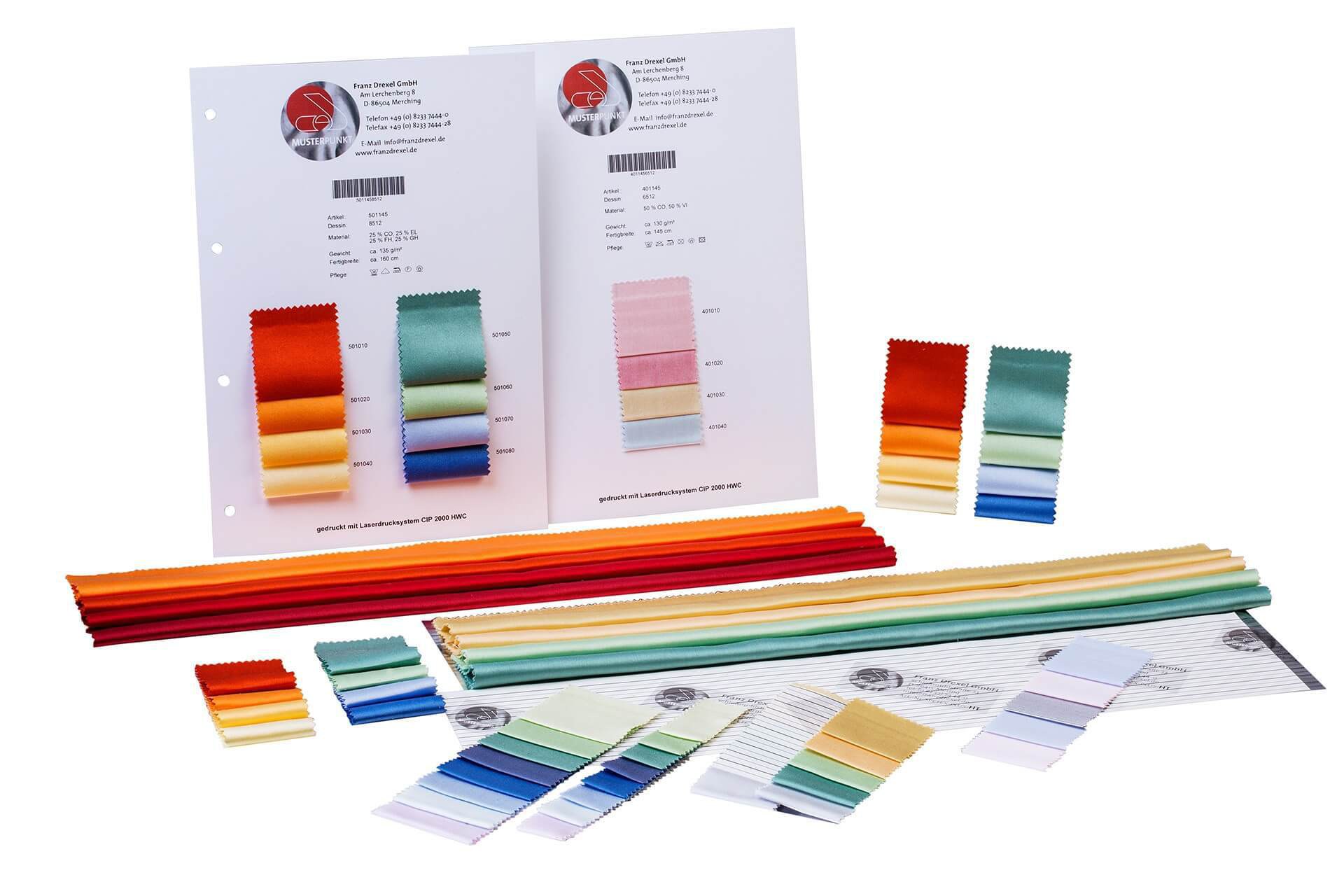 usage instructions Size: 490 x 450 mm
The original sheet is cut down to size required.
Ruler lines in 5 and 10 mm are printed on the back.
The number of coloursamples, to be made up and their making up proportion defines the Spetex size.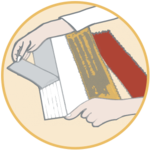 1. Release now the unprinted backing paper to set the adhesive free. Helpful is the finger lift on one side.
2. Apply your pre-cut textile samples, in full sheet-width, according to the appearing ruler lines, to the adhesive.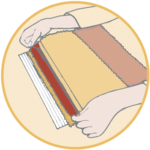 3. The colour-assortments are pinked on the guillotine (DZMS 50, DZMS 105, DZMS 162) to final size required.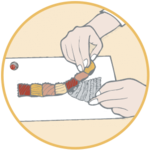 4. Release the second (printed) backing paper and apply the assortments to the shade-card