completely framed and fixed in place without fraying
Printed by Drexel with your logo.
Your samples are completely framed and fixed in place.
​​​​​​​Fraying is no longer a problem, therefore particularly well suited for knit-wear-fabrics.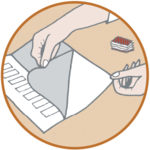 Fold-over the window shadecard at the notch and release the backing paper along the cardboard edge.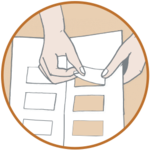 Stamped marks, opposite to the windows, appear on the adhesive area.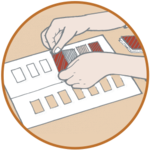 Apply now your textile samples to the adhesive. Break out the window stamps and release remaining backing paper.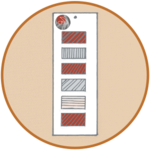 Close the window shadecard and press it by hand.
This shade card can now be attached to a garment or shown in a folder.